Ridilon wrote:
NoShoes wrote:
any movie with this guy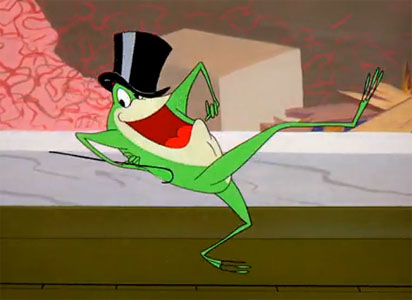 Michigan J. Frog.
I live in Michigan and I have never met Mr. Frog or seen any of his shows. *sigh*
I think "Michigan" is just his handle.
Quote:
I think some of America's best young men served in this war. There was Dallas from Phoenix. Cleveland, he was from Detroit. And Tex was... Well, I don't remember where Tex come from.