Joss Whedon speaks candidly about Dollhouse and has a message for haters.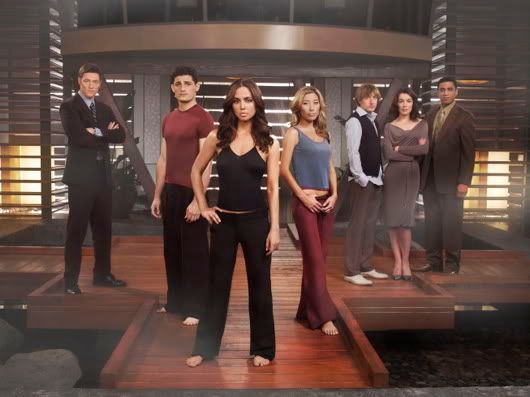 Joss Whedon, creator of Fox's upcoming sci-fi drama Dollhouse, has a message for the haters out there: Give the show a frakkin' chance!
Responding to my questions for the first time about the swirl of buzz surrounding the much-anticipated show, Whedon said in an exclusive interview on Tuesday, Dec. 6, that the show's found its groove, that he's very happy with the way it's going and that he's confident viewers will like it.
But with characteristic candor, Whedon also admits that the negative buzz—based in part on reports of reshoots, a scrapped pilot, production halts and a Friday night "death slot"—weighs on him and that he also struggled to find the show's voice during a lengthy development process.
"You do [think about it]," Whedon said in Los Angeles during a Fox press day. "I mean, you notice things. The fact is, it's not a seamless birthing process. But ... it seldom is. For me, never. And the only difference is now everybody in the world knows everything about everything. But that doesn't really change what's going on. And it's been hard, and I've had despair, and I've had joy and excitement, and, ... ultimately, it has nothing to do with whether or not you will respond to the TV show." And he has more to say.